245 mm-tall item will be shipped in September 2019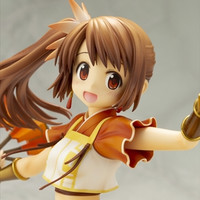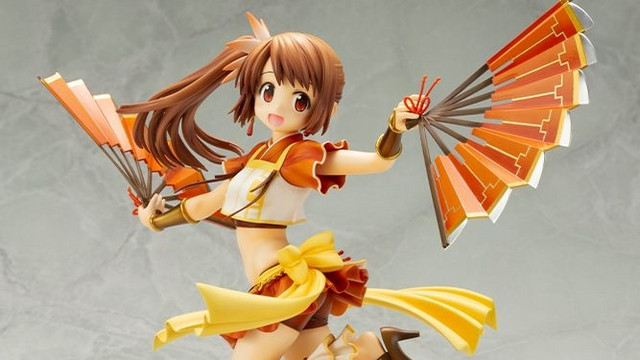 Kotobukiya has previewed its new 1/7 scale pre-painted figure of Yui Tsuruno from the smartphone
app game Puella Magi Madoka Magica Side Story Magia Record with product photos. She is one of
the original characters who appear in the spin-off story to the Puella Magi Madoka Magica TV anime.
The 245 mm-tall item based on her 5-star card illustration shows off her cheerful energy and reckless
attitude. And her weapon fan and hair ornament's gradation are faithfully recreated. Its price in Japan
is 14,904 yen (about 133 US dollars) and scheduled shipping date is September 2019.
The 5-star card illustration on which the figure is based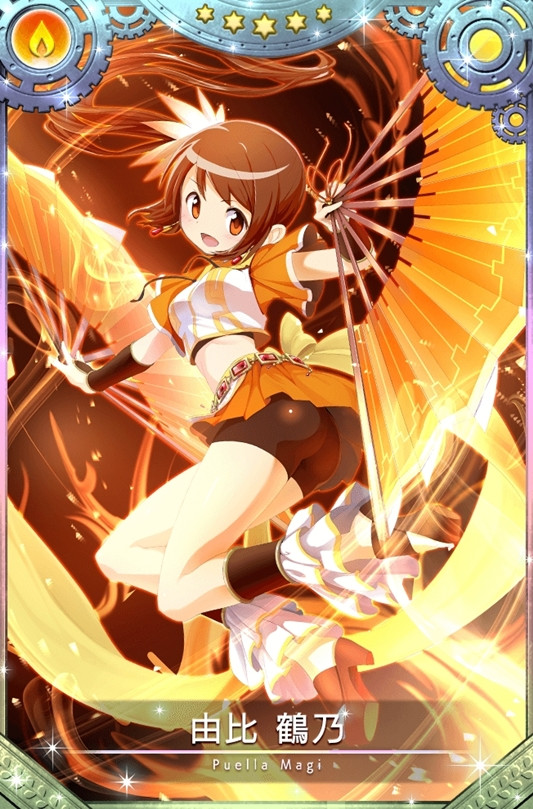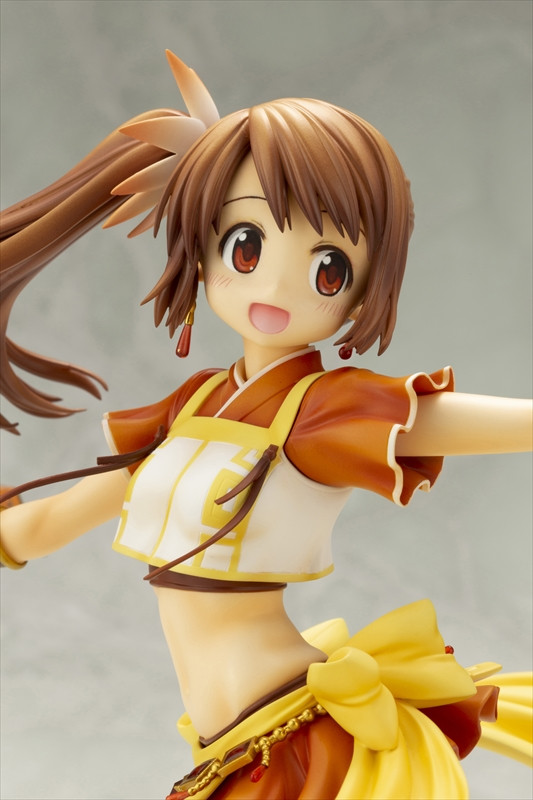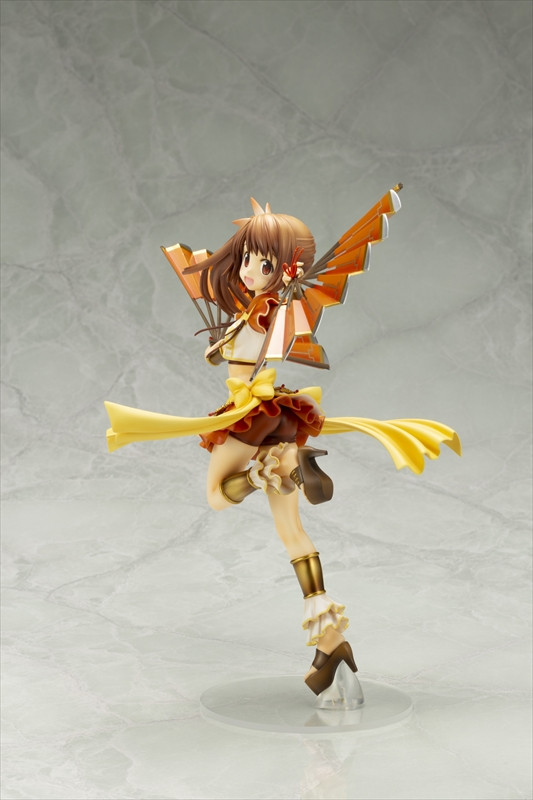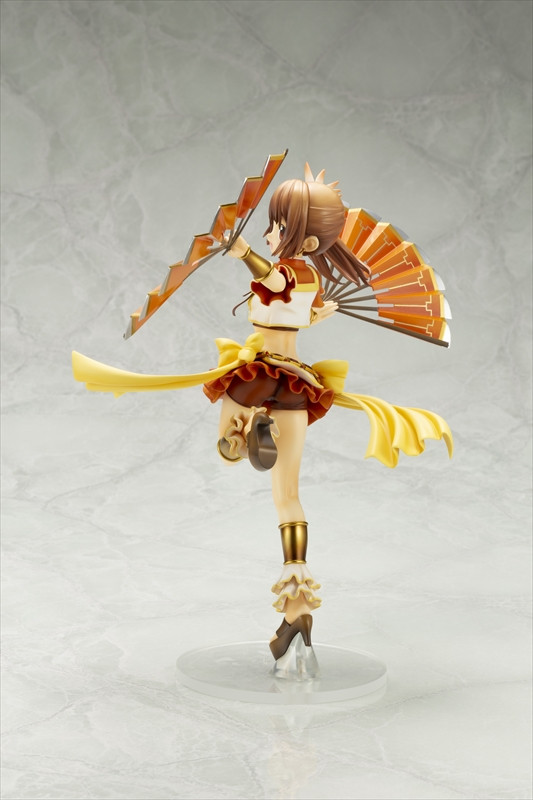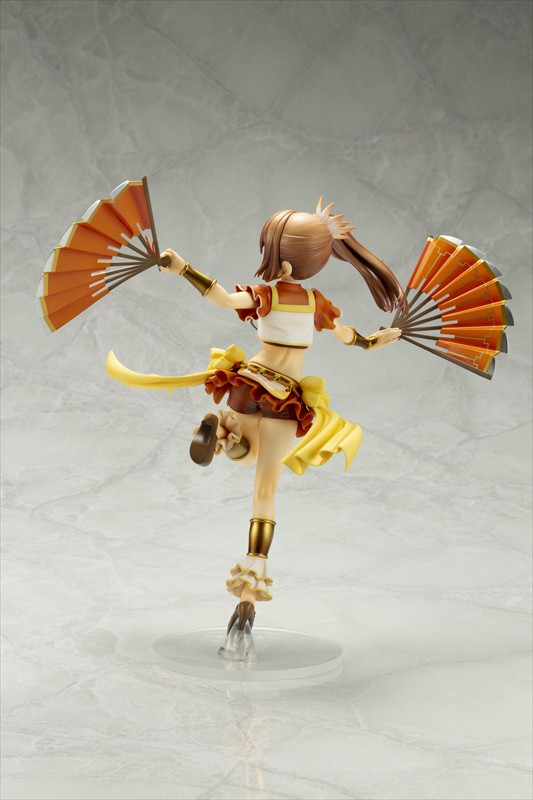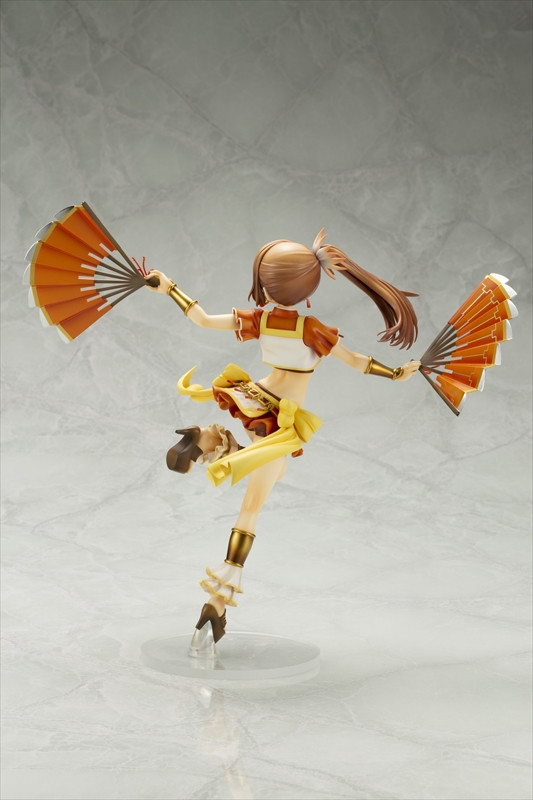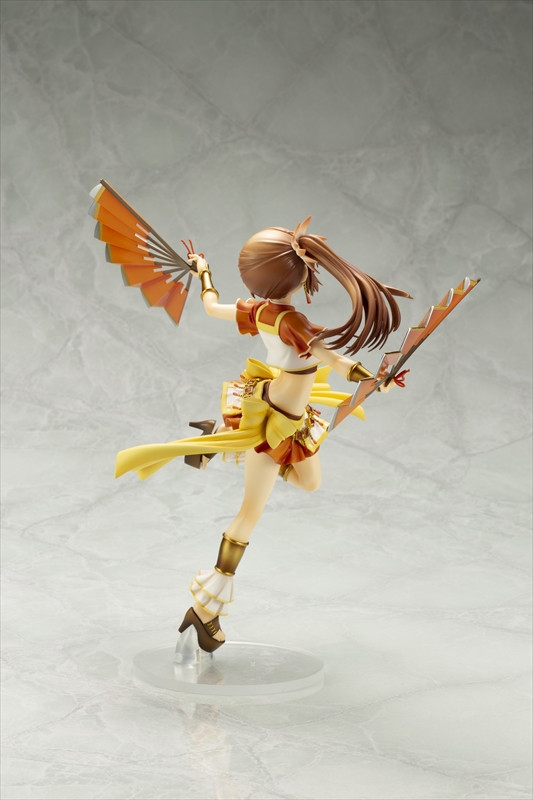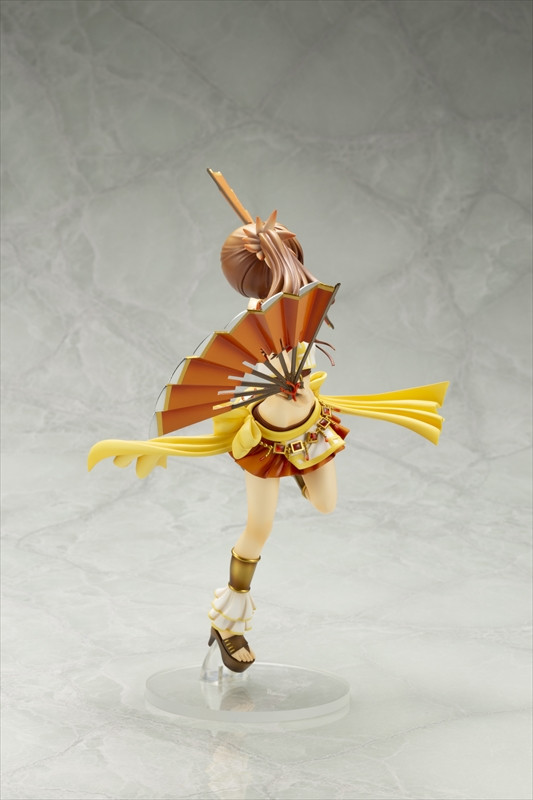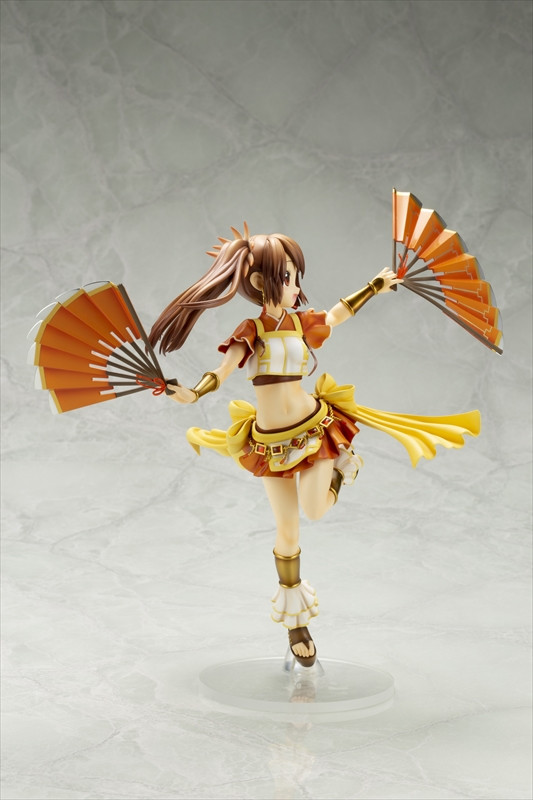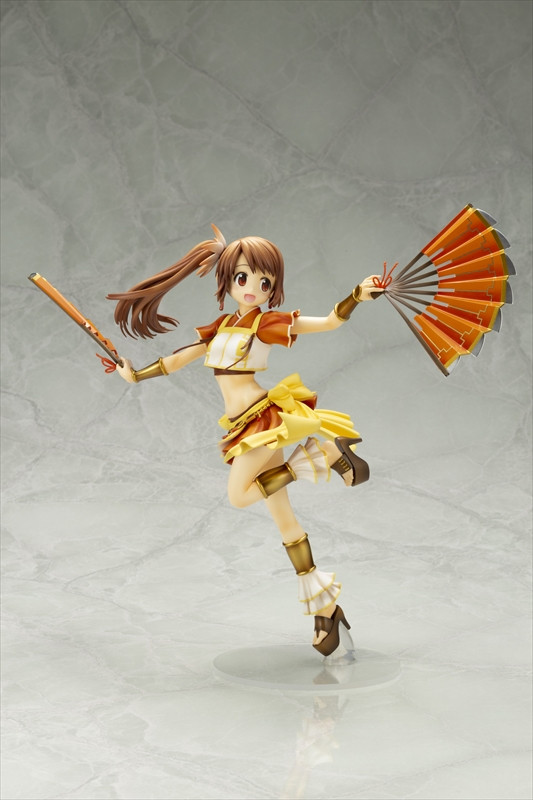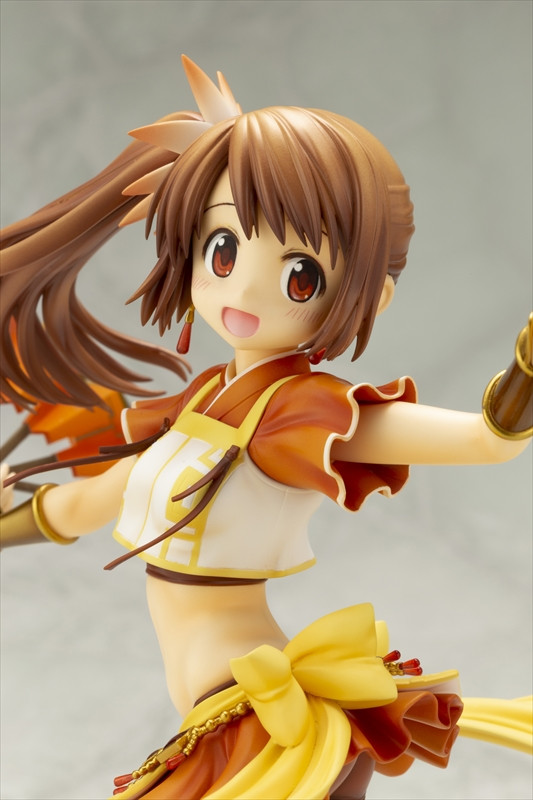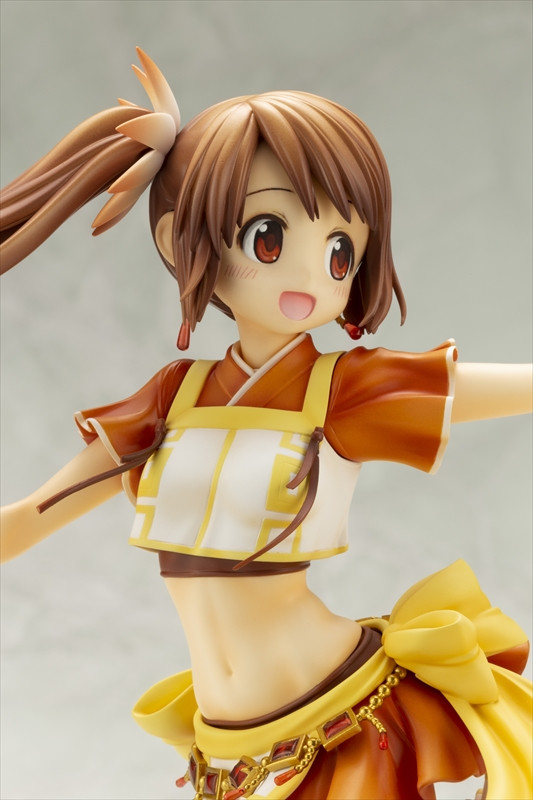 Purchasers at Kotobukiya's official stores including its online store will also get an A5-size postcard
as a bonus.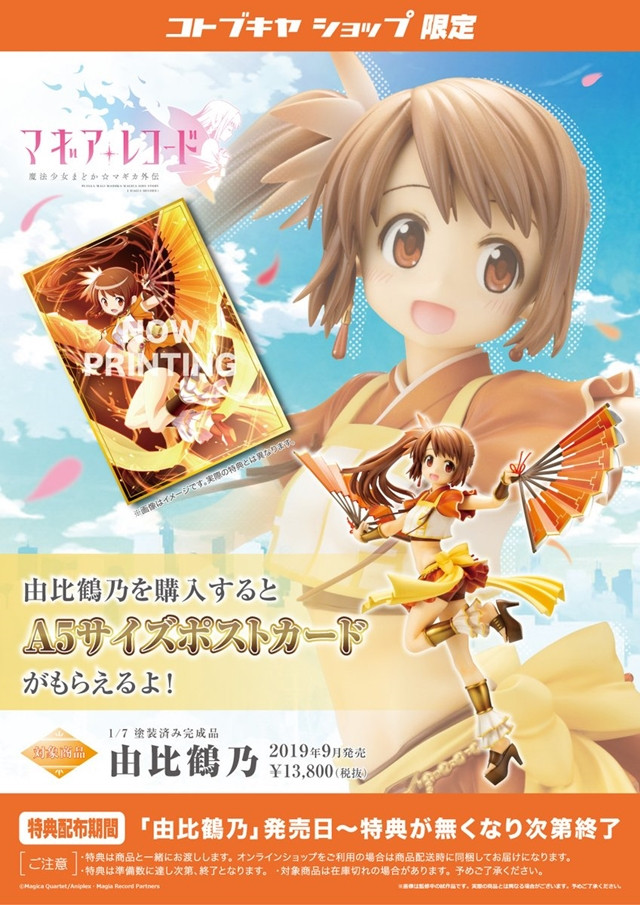 【予約開始】由比鶴乃(特典付き)https://t.co/AdtPRH5AT9
「マギアレコード 魔法少女まどか☆マギカ外伝」より「由比鶴乃」が1/7スケールフィギュアにて立体化。コトブキヤショップでご購入いただくと『A5サイズポストカード』をプレゼント! #マギレコ pic.twitter.com/5BtX2ldqjI

— コトブキヤオンラインショップ (@kotobukiya_2han) 2019年3月14日
---
Source: Kotobukiya press release
©Magica Quartet/Aniplex・Magia Record Partners