Tetsuya Watanabe (Schwarzesmarken) serves as director at Liden Films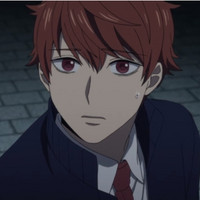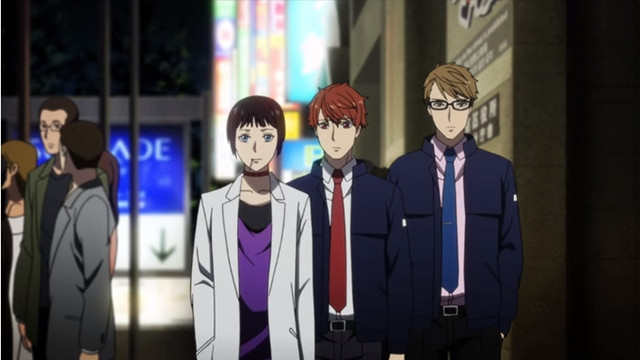 The official website for the forthcoming TV anime adaptation of Yohko Tamotsu's modern fantasy
manga Mayonaka no Occult Koumuin/Midnight Occult Civil Servants has started streaming a 110-
second PV announcing its April 7 premiere on Tokyo MX, Sun TV, BS11 and KBS Kyoto.
TV anime main staff:
Director: Tetsuya Watanabe (Strain: Strategic Armored Infantry, Schwarzesmarken)
Series composition: Tatsuto Higuchi (Cross Ange: Rondo of Angel and Dragon)
Occult setting supervisor: Kiyomune Miwa
Character design: Eriko Ito (Hamatora, Love and Lies)
Art Director: Nobuaki Mihara
Music: Evan Call 
Amime production: Liden Films
Main voice cast:
Arata Miyako: Jun Fukuyama (Lelouch Lamperouge in Code Geass: Lelouch of the Rebellion)
Kyoichi Sakaki: Tomoaki Maeno (White Blood Cell in Cells at Work!)
Seo Himetsuka: Miyu Irino (Haku in Spirited Away)
Reiji Senda: Kouji Yusa (Ryuya Hyuga in Uta no Prince-sama)
Satoru Kanoichi: Takahiro Sakurai (Suzaku Kururugi in Code Geass: Lelouch of the Rebellion)
Huehuecóyotl: Shunichi Toki (Kei Tsuzuki in The Idolm@ster SideM)
Yuki: Kazutomi Yamamoto (Yumoto Hakone in Cute High Earth Defense Club LOVE!)
---
The manga first started its serialization in Kadokawa's Monthly Asuka, then has moved to the website.
Its latest 10th atnkobon volume is set to be released on March 22, 2019.
Its story focuses on activities of the ward office's night regional interaction division, which was established
to solve occult incidents in the area. It is found out that the division's new member Shin Miyako can
understand the languages of non-humans that are impossible to understand for human. Even one of yokai
calls him "Abe no Seimei," the most famous and powerful specialist of onmyodo (Japan's traditional esoteric
cosmology) in the Heian period in Japan.
Manga 1st and 10th tankobon volume covers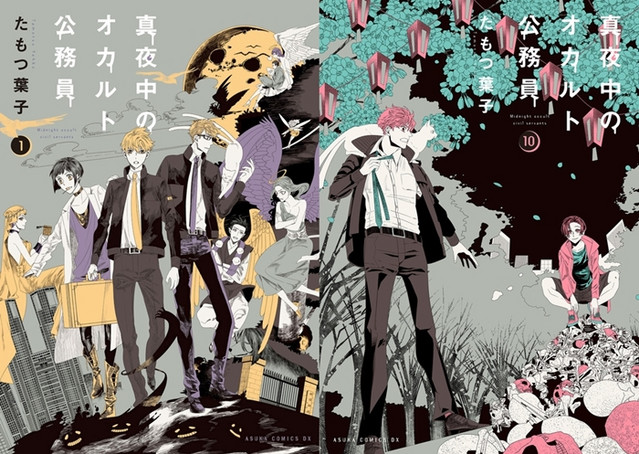 ---
Source: TV anime "Midnight Occult Civil Servants" official website
©Yohko Tamotsu/KADOKAWA CORPORATION 2018